Summer 2023
| Tickets | |
| --- | --- |
| Adventure ticket over 130cm | 29 € |
| Adventure ticket 110-130cm | 25 € |
| + Extreme tracks | 10 € |
| Extreme tracks 1 hour | 19 € |
| Gloves (sizes 5-12) | 4.9 € |
| Locker (incl. deposit) | 6.5 € |
Read this before buying tickets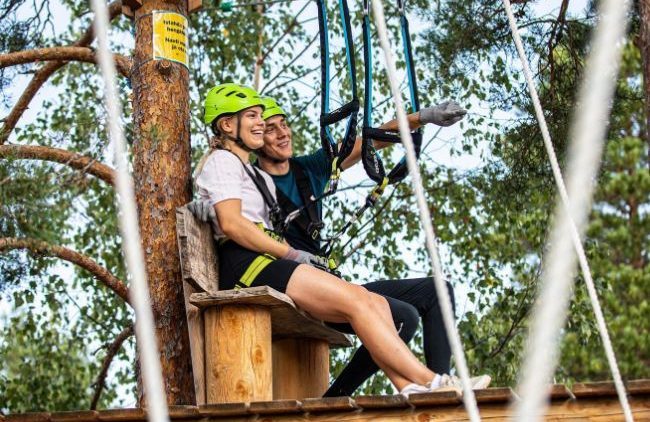 Ticket sales for the adventure park end one hour before the park closes.
There is no specific age limit to enjoy the courses, but it is recommended that you are at least 110cm tall (130cm when doing the more demanding courses).
The extreme course has a minimum weight limit of 40 kg, and all the courses have a maximum weight limit of 120 kg.
Children under the age of 10 are required to be accompanied by an adult on the course.
Children between the ages of 10 and 13 may enjoy the courses on their own, but a supervising adult must be close enough to keep an eye on the children (ground level is ok)
Ages 14 and up may go through the courses on their own without adult supervision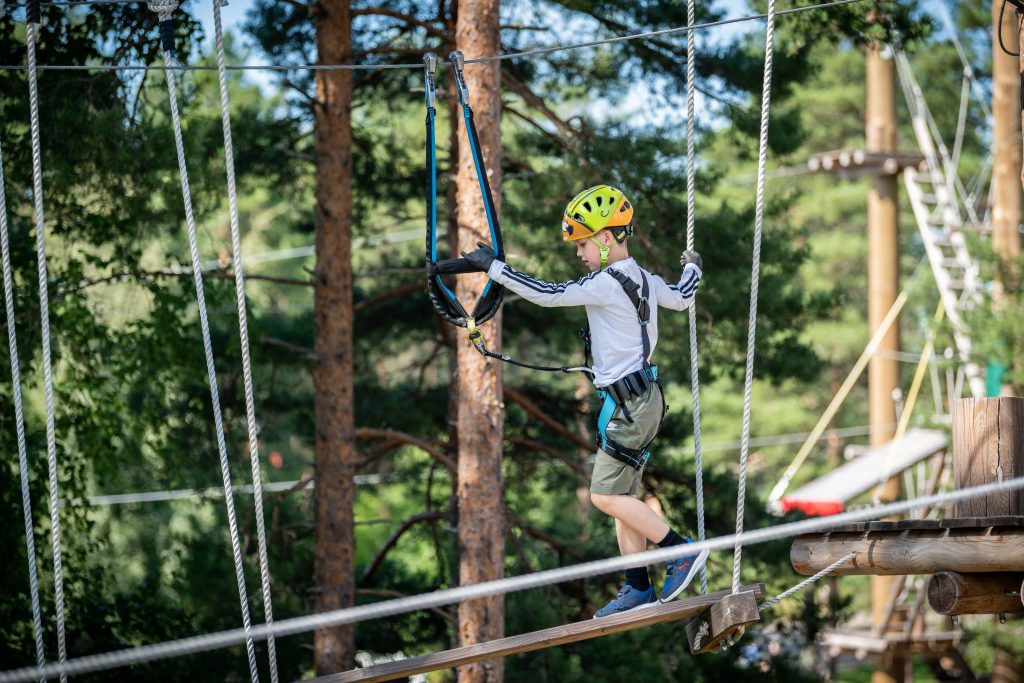 The duration of an adventure ticket is always 3 hours.
The duration of an Extreme tracks ticket, i.e. Zip Line and Base Jump, is 1 hour.
In the combined adventure + extreme tickets, your adventure time is 3 hours in total.
An adventure ticket allows you access to all training, family and advanced courses. With an Extreme tracks ticket you can also experience the two mega long Zip Lines and a Base Jump, for one hour.
Instructions for arrival:
There is a large, free parking area in the immediate vicinity of Sappee Adventure Park.
There is unfortunately no public transportation to the area.