Ski-shop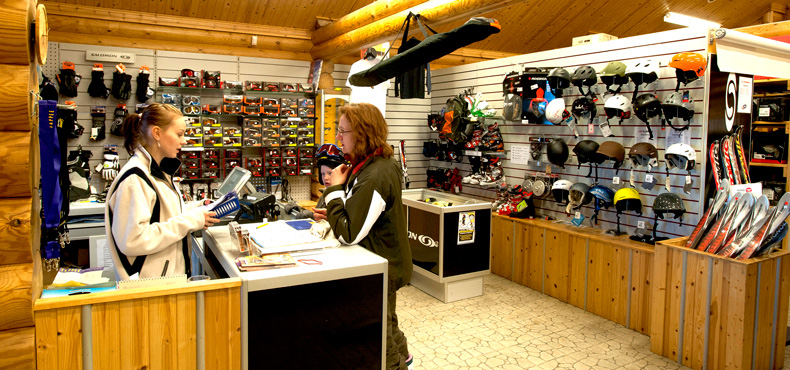 TO THE SLOPES VIA SKI-SHOP
Sappee Ski-Shop stocks a diverse range of equipment, and the knowledgeable staff are always available to help skiers. The shop's range includes all the essential equipment for skiing and winter activities, whether you are a beginner or a more advanced winter sport enthusiast.
Professional service and top product brands
We will always provide you with knowledgeable service to help you select from the leading brands on the market and give you the necessary instructions before you head to the slopes. Review our offers and you will see that you might get a better deal at Sappee Ski-Shop than at a department store or sports retailer. You can buy individual products or complete packages from Sappee Ski-Shop – and always at a competitive price!
Try out equipment in real conditions
With us, you can try out equipment in real conditions before making a decision to buy. This is a great advantage since you know what you are purchasing and how the equipment handles on the slopes.
Equipment rental and servicing
Sappee Ski-Shop also rents and services equipment. Rent a pair of snowshoes, for example, and try our snowshoe trails with signage to lean-to shelters.
Good buy
In addition to new merchandise, Sappee Ski-Shop also offers pre-owned ski boots, skis and snowboards. You can buy state-of-the-art equipment that has been used for only a few months by the rental service at low prices. All the equipment and gear we sell has been reconditioned.